Last Minute Valentine's Day Gifts
Hello again, it's me, Joseph and I'm on the move.  Valentine's Day is just around the corner and love is in the air.  Even though it's the same day every year, it might have crept up on you.  Fear not!  We've got you covered with these last minute Valentine's Day gifts that really do have some thought to them.
Order Take Out and Tablescape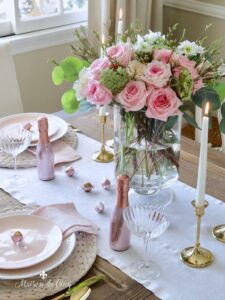 Unless you want to eat at 8:30 pm on Valentine's Day, most places are booked solid.  Order from a local restaurant #today and have a romantic dinner in.  Add the extra touch of a simple, yet elegant tablescape.  Less is always more.
Create a Scavenger Hunt
No need to drive all around the town, you can leave clues throughout the house.  As you're getting that take out dinner ready #replating, maybe your love is taking a bath with a glass of champagne or listening to a playlist you put together of all your favorite songs.
Use Your Words
How do you love thee?  Count the ways!  Literally, list them and then frame it!  If your love is 40 years old, come up with 40 reasons!  Have you shared 19 Valentine's Days?  Come up with 19 reasons.  Need a little help?  You can buy a frame and dowload some pre-done prints on Etsy!
Picture Perfect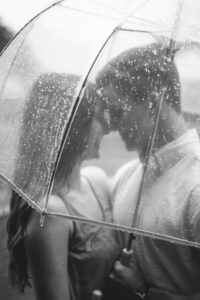 So many of our pictures exist only online.  Why not print and frame a set with a theme?  #onehourphoto It could be places you've travelled, selfies, dates, you name it.  A picture really is worth a thousand words. Time spent together is something to cherish.  Write a note that explains why you chose each picture.
If you're crafty, consider making picture coasters and grab a bottle of your favorite wine to accessorize.
Romantic Holiday
The element of suprise can sometimes miss the mark.  Why not spend Valentine's Day planning your next getaway, together?  Purchase an Airbnb gift certificate, stick a bow on whatever clock is nearby #giftoftime and start planning.  Our PineappleROC properties have concierge services for the ultimate holiday experience. (connect with us for details!)
The truth of the matter is that there's probably still enough time to run to the store and grab flowers, candy and a card;  which also means there's time to make your last minute Valentine's day gifts a little more personalized, if you want to.
In the end, you be you, which is exactly why you are loved.
Happy Valentine's Day!