Coming Soon to East Avenue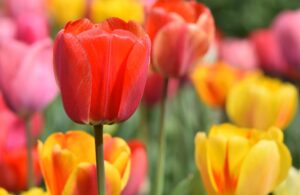 Hello again, it's me, Joseph, and I'm on the move.  Spring is springing.  It's Rochester, so be patient, it might take a little bit to get here.  I do know what's absolutely coming this spring without a doubt:  a brand new edition to our PineappleRoc Airbnb Collection:  The Carriage House at Ritter Manor on East Avenue.
As you may know, and I can assure you, every home has a story, so grab your favorite beverage and have a listen.  Long ago and far away in the days of George Eastman (the carriage house is across the street from the George Eastman House on East Avenue) there a lived a man named Frank Ritter, who had an invention or two of his own up his sleeve.  He created the first protype of the dentist chair as we know it today and is one of the founders of the Rochester Institue of Technology. (Maybe you've been to the Ritter Ice Arena?)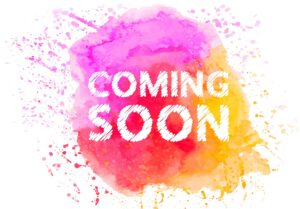 His estate was inspired by Linden Castle from his homeland in Bavaria.  As you enter the property through the beautiful, brick archway, you'll see that tucked away on the southwest end of the grounds is a beautiful carriage house that we hope will beckon you to think big.
This welcoming space provides more amenities than you can imagine including a lovely living area, delightful dining, a wonderful work/ofice space (if needed) and a peaceful patio for morning coffee. You'll sleep well in the dreamy loft with full bath and soak yourself in the history that surrounds you.
We're super excited about the fact that guests can walk to so many local museums, galleries and studios that will tell the story of Rochester. We've included a local attraction guide with great places on Park Avenue, the East End and the Neighborhood of the Arts.  Dear readers, we'd love to hear what some of your favorites are too!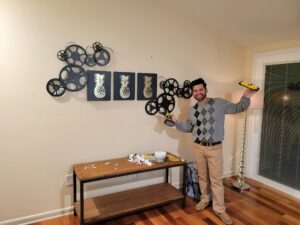 We're just putting the final touches in place so stay in the loop by following us on social media, (https://linktr.ee/pineapplerocrentals) so you'll know when to book.  Whether you or someone you know is celebrating a wedding, graduation, exploring Rochester, and/or attending one of the city's signature festivals, you'll find the Carriage House is the perfect spot for your time away.  It's the perfect blend of past and present with a nod to the innovators that had an idea and made it happen. May your stay at the Carriage House inspire you to pursue your dreams too.