Cones Up
Hello again, it's me Joseph and I'm on the move, planning my next summer adventure. Yes, I've seen the back-to-school and Labor Day ads, and the school bus drivers practicing their routes. I'm all for educating America. None of it means that summer is over. We're just going around a little bend and we need to stay in our lane.
There's still time to chase a sunset.
It's free.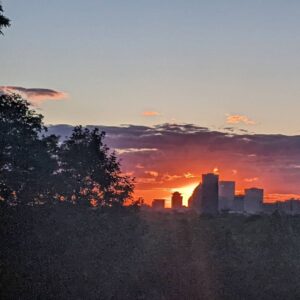 Pick a park and pack a little picnic. Here's a lovely view from the bench at Cobbs Hill. As the sun set in the golden hour, there were just about 25 of us gathered, all strangers, staring in silence as the day was put to rest. It's happened a thousand times and it will happen a thousand more but there will never be another today like today was. That's what sunsets are; a toast to a day in which we tried to live and love well, with the hope that tomorrow we'll be even better humans.
There's still time to get your toes in the sand and wade into the water.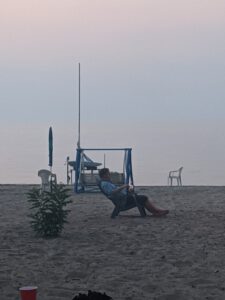 There are still many warm days in September. Plan a getaway weekend at one of our #PineappleRoc waterfront rentals. Borrow someone else's beach if you have to. #Marges #Charlotte. I'm sure there's some earth science-y reason for it, but the air is different by the water and your breathing becomes more rhythmic if you slow down long enough to take a deep breath. We're better people when we take the time to be kind to ourselves.
There's still time to have ice cream for dinner.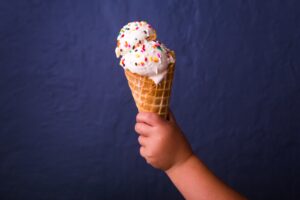 Whether you're a diehard Abbott's Guy or a I-can't-believe-how-big-that-scoop-is at Lugias Gal, allow yourself to indulge. Get the sundae, say "yes" to the whip cream and all the sprinkles that will fit. Don't let them skimp. There are no calories when the ice cream is the meal. Cones up for all you people out there not giving up on summer.
The calendar will tell us that the first day of fall this year is September 22nd but don't believe it. Look for the badass sun-kissed days that come well after they should and soak in every one of them. Mother Nature has a way of strutting her own stuff. She will not be defined by boxes with numbers in them.
In a world that feels so rushed, don't be so quick to let go of summer. Some of the best adventures are still waiting to be had and we'd love to provide the space for you to have them!
Enjoy,
Joseph