PineappleROC Days are Coming Your Way
Hello again, it's me Joseph, and we're on the move.  There's a whole team behind our PineappleROC collection making sure that you can holiday your way!  And for the record, summer is here, at least in my world.  I'm not really one to kick off seasons by the calendar.  When you know, you know and lately it's been feeling hot, hot, hot.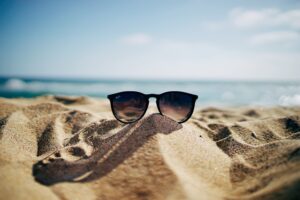 We're excited that doors are opening (Pelicans, Schooners) and festivals are happening including the International Jazz Festival which just kicked off this past Friday.   The PGA is back in action at Oak Hill in 2o23 and that gave us a fantabulous idea!
PineappleROC Days!
What are PineappleROC days?  We are so glad you asked.  These are special days throughout the summer where we open up our booking calendars for a limited amount of time so you can plan ahead, hold your pricing and holiday, your way!
June 24- 25 PGA Days
Starting at midnight, you can book on these two days any time during the week of May 12-22nd 2023.
July 24, 25-  Christmas in July
Now is your chance to make everything merry and bright for your holiday season.
August 24  One Day to Play!
From 12:00 AM on Wednesday, August 24th to 11:59 PM, you'll have one day to book your holiday anytime in 2023!
Start your research by checking out our PineappleROC Collection so you're ready to book! (Brand new: Carriage House at Ritter Manor)  We can't wait to have you as our guest.  Follow our social @PineappleROC for reminders!
It's been a long time.  Breathe in all the hope surrounding you and look forward to a bright future.
Enjoy!
Joseph