Sun Kissed Daydreaming Days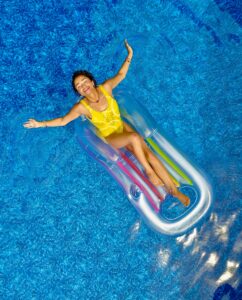 Hello again, it's me Joseph and I'm on the move soaking in the summer rays and feeling grateful!   I hope you have spent some time on a hammock, your favorire lounge chair or just floating on a lake or pool.  Sun-kissed days are perfect for daydreaming and thinking big thoughts.  Here's a couple of points to ponder as you consider your future and yes, maybe even your financial portfolio:
You Can Invest in Your Future With Your Own Airbnb!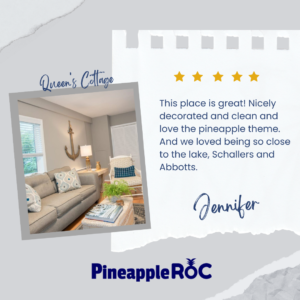 Once upon a time, I decided to see what the Airbnb business was all about.  When one of my leases came up, I updated the apartment and listed it as an Airbnb!  Sweet baby Moses in a basket, what a ride it has been!  Not only have I met absolutely fabulous people and made additional income, I have received  hundreds of reviews from people all over the country thanking us for sharing the special spaces we have created.  Sharing is caring and there is something so satisfying in providing a place for memories to happen.
You can put our experience to work at MovingRochester.com to find you the perfect property in a strategic location near some of Rochester's hottest spots.  It's what we do! Take a moment and see if owning an Airbnb floats your boat and then connect with us today.
PineappleROC Can Manage Your Current Property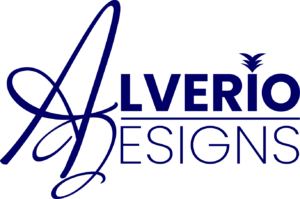 If you already own a rental property, our RochesterPortfolio Team can manage it, whether you keep it as an apartment or transform it into a PineappleROC Airbnb with the help of our partners at Alverio Designs.  Imagine, as you're laying in that hammock on your own holiday, that you're making additional income and at the same time, making a difference in the lives of others as they come into our fair city or even staycation, in a beautiful space.
PineappleROC is day dreaming too!
As we speak, we're not only researching the market daily, we're also researching the best practices for even better guest experiences.  We've also been approached by clients who own their own homes and are considering its use as an Airbnb for certain times during the year. Is that you?  Stay tuned for the roll out of PineappleROC Pop Up Program.
Whatever you're doing this summer, we hope it includes floating and daydreaming and spending time with those that matter most.  And, should you need a special space to make it happen, we got you!
Enjoy,
Joseph