Small Businesses Matter
Hello again, it's me Joseph and I'm on the move. I'm trying to make sense of, quite honestly, nonsense. I want to take an opportunity to share a personal account that I believe has many applications. Regardless of political party, gender, religion or whatever flag you fly, it is dangerous to base your judgement of a category/type of person (in my case, a type of business) on the actions of a few. To do so is a grave injustice to those who are intentionally making positive contributions to their communities every day.
Short Term Rentals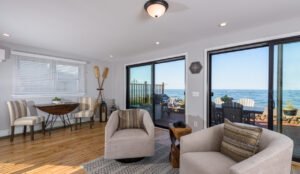 Let me explain. In my case, there is a group of people who believe that because some short term vacation rentals do not have high standards, all vacation rentals in the area should have restrictions imposed.
Here's the letter I recently shared when I was made aware of the petition and survey to residents:
To:
Esteemed Town of Greece Officials
Valued Business Owners
And My Fellow Neighbors,

Let's start on a foundation that supports what we have in common: all of us have a goal to maintain and increase our property values. Whether we are owner occupants, own a short term rental or own a business in the area, or all of the above, we desire to protect the beautiful spaces we have created.

It's dangerous to base judgement of all short term rentals on the actions of a few. Those rentals that are substandard should be reported.

Has enough research been done to know which short term rentals are the most troublesome? Are they affiliated with a national company that values complete transparency and disclosure?

If they are Airbnb rentals, a complaint can be filed on the Neighborhood Support page. You will also find the standards required to be an Airbnb host, which far surpass the conditions that some owner occupants in our area choose to live in. What is to be done with those eyesore properties and the other abandoned businesses that decrease our value?

We would be remiss if we neglected to examine what Short Term Rentals add to our area:

They stimulate tourism and a desire for the area thus increasing property values.
They increase revenue for local businesses.
They provide jobs for those who take pride in the hospitality and maintenance industries.
They offer an alternative and cost savings to those who are visiting the area for business or for pleasure

As a business owner of a portfolio of short term rentals in the area and as an owner occupant of the area, I respectfully request that you provide the addresses of the properties in question with detailed evidence as to why these properties have allegedly decreased property values. To do any less is nothing short of a wild accusation and quite honestly, it borders on negligence.
Make no mistake, dear reader, I am all for cleaning house and kicking people to the curb when need be and that's true whether it's a business or a politician that is not reflecting the standards that have been set. However, this removal can not come at the cost of placing restrictions on those who are meeting and exceeding expectations. If a food franchise consistently fails to pass inspection, does the health department shut down every franchise in the area? No, they shut down the franchise that has the issue. Why wouldn't we apply this theory to other businesses, including short term rentals?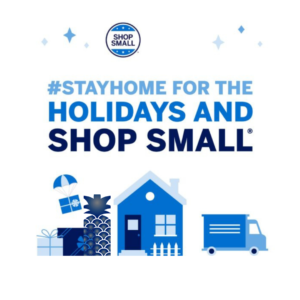 This month we will promote #smallbusinesssaturday on Thanksgiving weekend. I really do want to advocate for small businesses everywhere because I value and appreciate the uniqueness they bring to our communities. Please consider supporting them this holiday season. Despite what you may hear, Christmas is not stuck on a shipping container somewhere in the ocean. Beautiful, handcrafted, meaningful gifts are all around you. Just take a peek inside all the small businesses in our community. And, don't forget about the gift of services! Give someone the gift of sweet and savory goodness from Funky Cow Cafe! We have gifts certificates and we cater!
Do I have a stake in what happens to small businesses? I most certainly do and so do you. We're not here to have a cookie cutter life where everything is identical. We're here to express and manifest our gifts whether we are providing beautiful spaces or capturing the look of beautiful faces in photography and everything in between. We need to protect that freedom from those who believe (and judge) that one size fits all. #nonsense
Thank you in advance for your support in supporting small business!
Joseph