Please Join Us in Supporting Short Term Rentals
Hello again, it's me, Joseph, and I'm on the move again.  This time it's to give you an update on the STR (Short Term Rental) situation in Greece, NY.  As many of you know, several properties in the PineappleROC collection are located in Greece.   I submitted the letter below to the town board and I respectfully request, dear reader, that you take a moment to process its contents and maybe even write a letter of your own.
ToWhom It May Concern, and I sincerely hope you are concerned about the travesty of justice taking place against responsible Short Term Rental (STR) owners in Greece under your watch.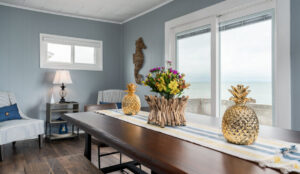 I address you today as an Edgemere Drive resident, as a STR owner in good standing with the town of Greece, (all of our properties have permits :1073 Queen's Cottage, 566 Sandbox, 2612 Water's Edge, 2184 Blue Sails) and none of them have ever been the subject of a police call or an Airbnb complaint, which any neighbor is welcome to file at any time as a way to hold STR owners accountable.
I also address you as a broker of a real estate and property management company who is well versed in town code and regulations and who understands the crucial role that maintenance plays in property value.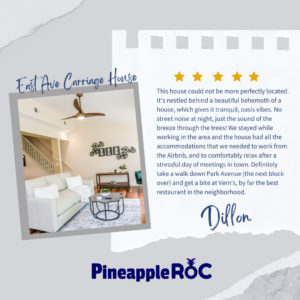 Over 1000 reviews (4.9 out of 5 average rating) represent over 3600 guests who can attest to the fact that our PineappleROC properties have set the standard for Airbnb excellence since 2016. Many come back each year and refer us to their friends and family because they valued their experience and because they felt safe. (Each of our properties has security cameras not only to protect our guests but to protect the neighbors as well.)
Our properties provide a fabulous space to create and share memories; they have also provided opportunities:
Employment (housekeeping, landscaping, contractors) to the tune of $60,000 in 2021
Tourism- we list over 50 area local attractions on our website and in our local attractions guide that guests receive when they book
County Revenue: at 8.5% occupancy tax of $18,640 in 2021
Cost effective options: STR rentals allow guests the ability to choose which meals they cook and when and which local restaurants they will explore. Because they come for weddings, graduations, funerals, anniversaries and more, we understand their need to book for less than 7 days.
There has been much talk by a small group of homeowners regarding the damage that STR's cause to the community but there is simply no data to support the claims. The survey sent out by the town is evidence that Short Term Rentals are not an issue for homeowners in Greece.
If you're looking for real data, look at the petition signed by almost 500 people, many of whom are not STR owners, and their comments. There are far more people in the town of Greece that use and support Airbnbs than those who are against them.
I would like to believe in a town government that isn't ruled by the loudest voice but by the voice of reason that holds its constituents and itself accountable:
How many STR's have had police complaints filed against them?
How many residents/neighbors who believe that STR's are a nuisance have actually filed complaints with Airbnbs that are registered?
In what ways has the town of Greece enforced and held STR owners responsible for violations of the current legislation?
It's easy, in a tenuous situation like this one, to believe that we have no common ground. Look closer.
Any responsible STR owner in Greece will tell you that they support immediate consequences for those STR's that are in violation because of disturbances, maintenance issues or lack of a permit.
Any responsible STR owner in Greece will offer to help you enforce the current legislation whether that means filing an official complaint with the town, doing research with the resources we have in our industry, or anything else you believe would be helpful. Just let us know where we sign up.
Our goal is to partner with you, after all, our STR's are sometimes the first impression of the town of Greece; a gateway of discovery so to speak. While there's no welcome on the town of Greece home page on its website or general information about our town, there is a glimpse of the vision of the town on the Planning and Economic Development page: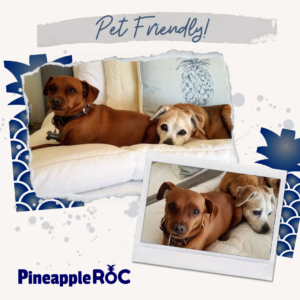 The Town of Greece envisions itself as a physically, socially, and economically diverse community with an abundance of natural resources. It will continue to be a safe, well-maintained town that offers a variety of residential neighborhoods, as well as job opportunities, quality education, recreation, and shopping experiences. Greece's residents enjoy living, working, raising families, and retiring in the town, both now and in the future.
Responsible STR owners provide job opportunities, recreation and serve as a resource for Greece residents who want to invite others to enjoy where they live, now and in the future.
Consider that it is much easier to enforce the legislation that exists than to create additional or amend current legislation.
Consider that it is far more just to hold those in violation accountable than to penalize the majority that are in good standing.
Or doesn't our town government work that way?
Joseph Rinaudo
Town of Greece Resident
Broker Owner
Responsible STR owner
If you've read this far– thank you and let me humbly ask you to consider writing an email/letter of your own.  If you've ever enjoyed a stay at an Airbnb, no matter where it is in the universe, whether you live in the town of Greece or not, we need to hear your voice.  Consider writing to the town clerk (clerk@greeceny.gov ) and/or any of the town board members that are listed
here.
Thank you in advance for partnering with us to support the STR industry in our area and honestly advancing the cause of small business owners everywhere.  No one succeeds alone and we truly appreciate you!