Lovely Lakefront Rentals in Rochester NY
Hello again, it's me Joseph! I'm on the move again soaking in all that is summer because it's officially here! Longer days, longer strolls, more opportunities to just linger and lollygag if you want to. We have the perfect lakefront rentals in Rochester NY to ride your summer vibe.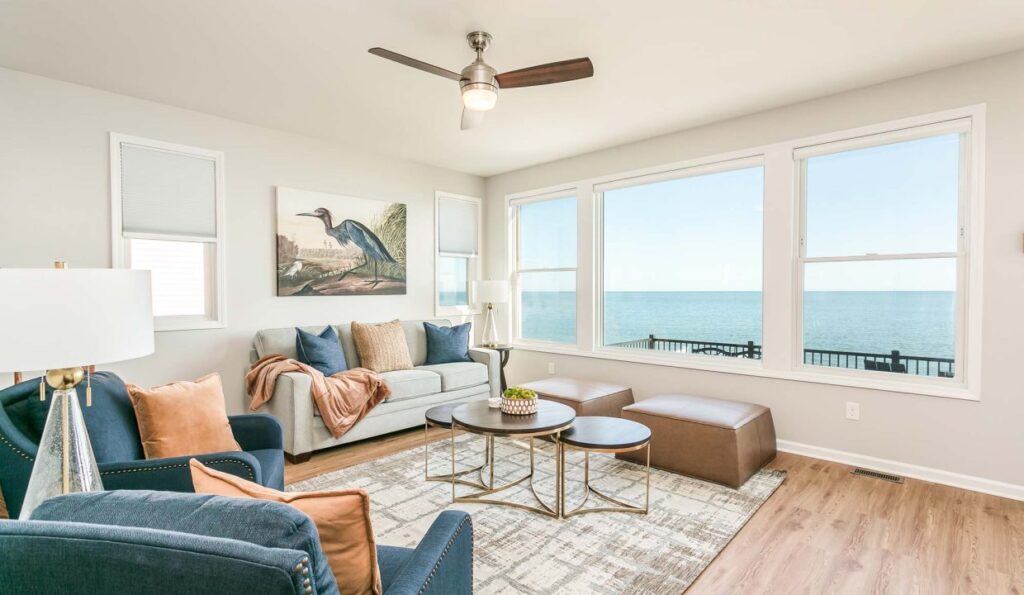 This property is our newest addition to the PineappleROC collection. Deck and patio space to enjoy a sunrise, sunset or dip in the water. Mini office and workout room. Beautiful views from both floors. You'll even be greeted by a captain at the front door 😉
4 bedrooms | 3 baths | sleeps 10.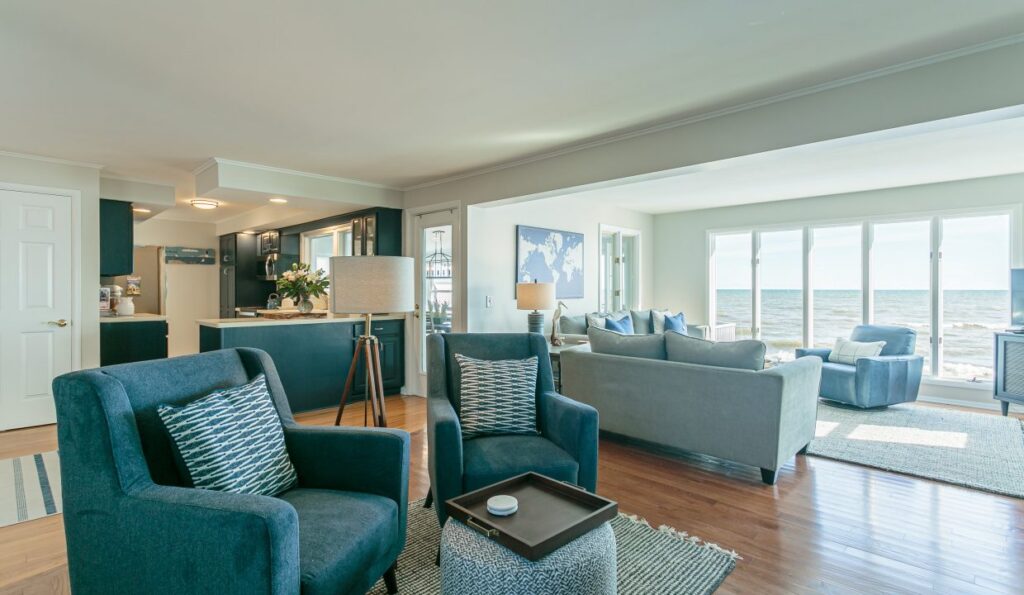 Color my world with this beautiful space. True to its name, lovely blue tones throughout will keep you cool and peaceful. So many windows to enjoy the view. Don't miss the front courtyard for coffee or a cocktail!
3 bedrooms | 2 baths | Sleeps 8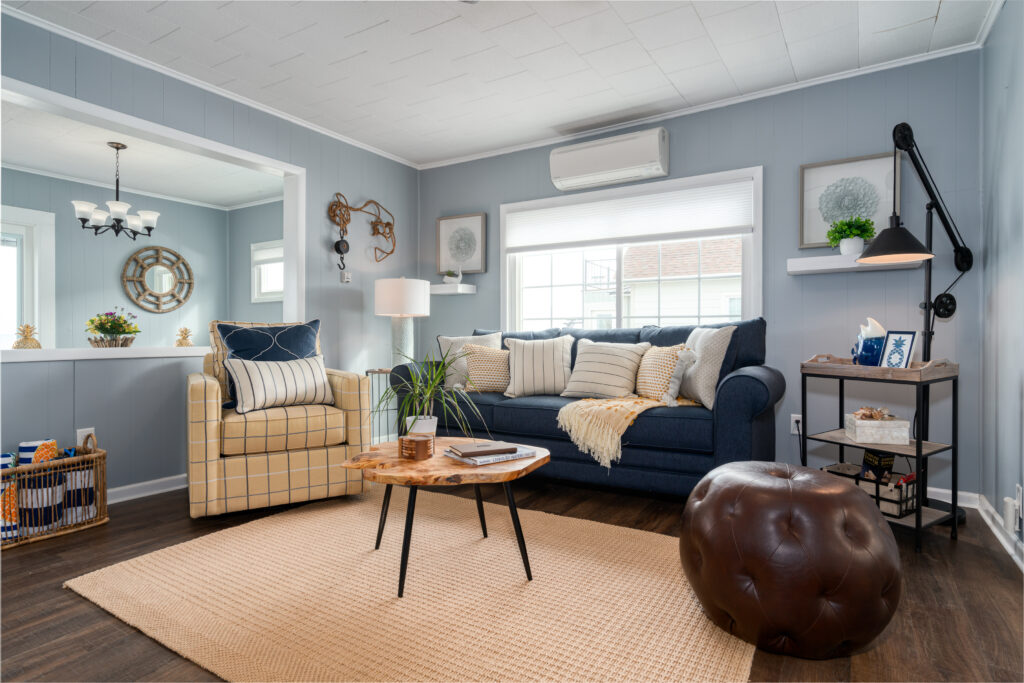 Adult size sandbox? Yes, please! Oversized patio with a staircase to the lake to catch each beautiful breeze and wave. Dine indoors or out. Wrap yourself in the irresistable linens. Siesta or fiesta, you decide. There's so many great events in Charlotte area this summer.
2 bedrooms | 1 baths | Sleeps 6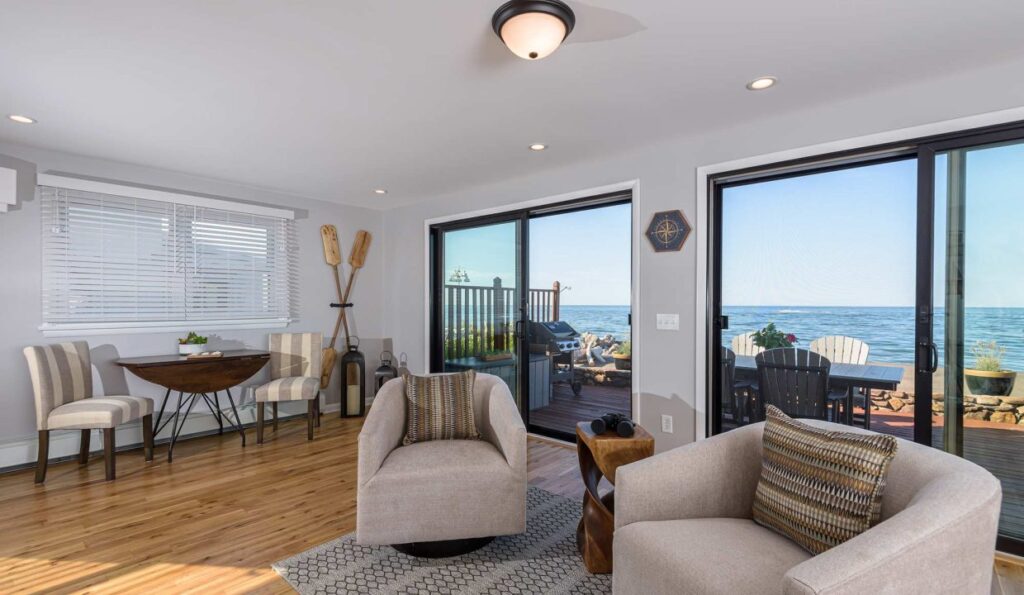 Does your shower have a view of the lake? Just one of the unique features in this fabulous lakefront rental. Enjoy your complimentary hospitality box, the beach towels in the basket and more. Tastefully decorated with so many amenties, you're sure to enjoy your time at the water's edge.
3 bedrooms | 2.5 baths | Sleeps 10
If you don't mind being off the beaten path, and just down the road from the water we have another special offering: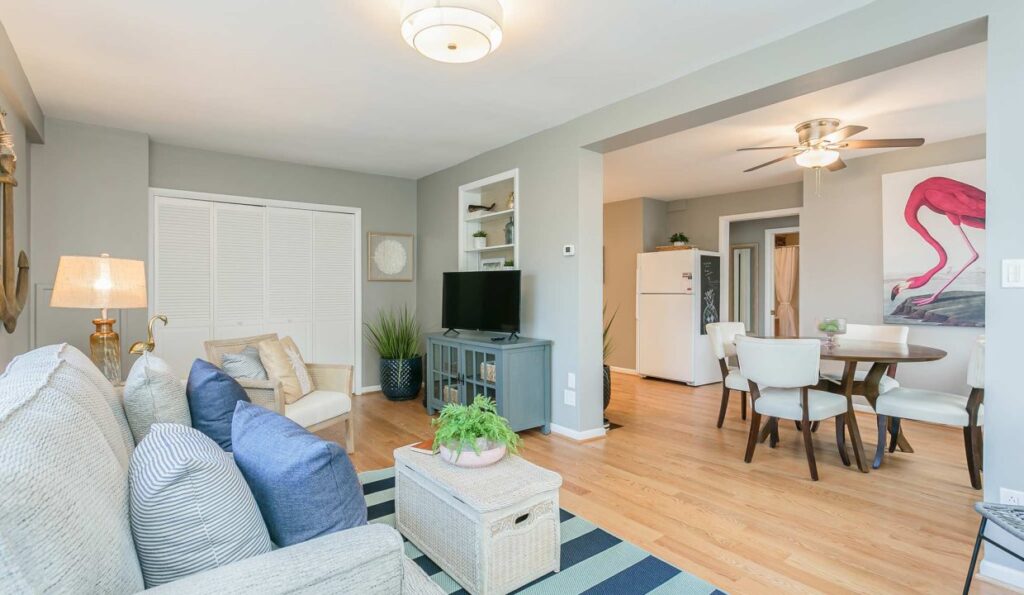 There's a little special nook with your name on it. Quaint and cozy with enough room to bloom. Explore the Port of Rochester, local restaurants & businesses, including Abbott's ice cream, Schalers and more. While this property does not include beach access, Charlotte Beach is 2.5 miles away and Hamlin Beach State Park is 6.0 miles away!
2 bedrooms | 1 bath | Sleeps 6
Whether you're looking to relax or sail away, we've got you covered with our concierge services at all of our lakefront rentals in Rochester NY. (Think yoga on the beach, fishing charters, massages and more.) Summer is well on its way. Connect with us today to see what dates are still available.
And, if we may add, consider that these lakefront homes are lovely year round. Don't let the calendar get in your way of celebrating your summer vibes in September or October! Lakefront doesn't float your boat? That's okay, check out City Sights Collection! ( NOTA 549, East Ave Carriage House, South Wedge Loft, South Wedge Retreat)
Cheers to longer days and living easy!
Joseph